Richard Lyons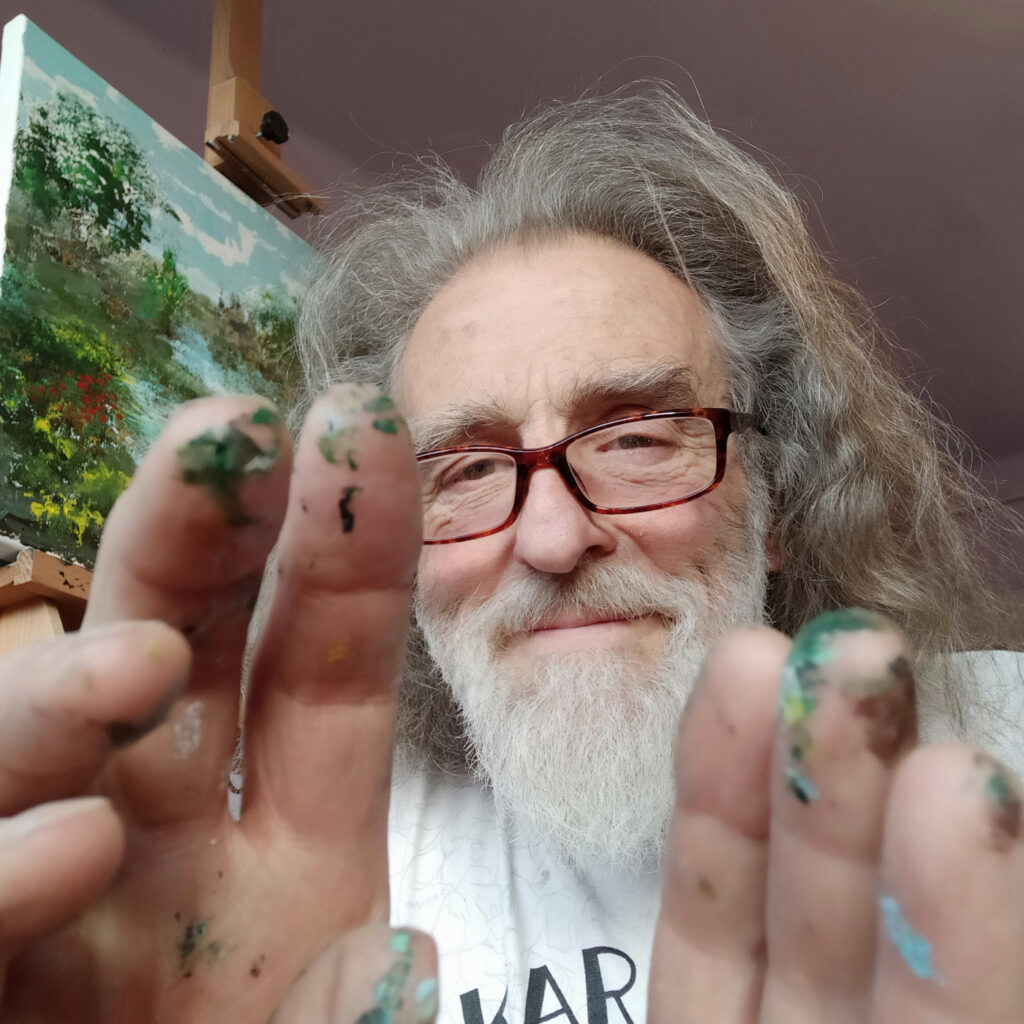 Lyons studied architecture in London and worked in several countries. Since "escaping architecture", he has concentrated on plastic arts and painting. He says artists and creators recursively respond to their ambient art, culture, history and even landscape and livelihoods.
à la recherche d'un coup de pinceau perdu – 2 (in search of a lost brush-stroke – 2)
Original acrylic painting. A swirl of energy and colour reminiscent of wind or eddying water — a thousand brushstrokes , but one is lost… Can you tell which?
Reflexions in the lens of a pair of sunglasses at a beach bistrot, photographed and very slightly digitally adjusted. If you stare into these miniature reflected worlds for long enough, you lose all sense of scale and begin to fear you will never get out.
Marée du coucher (Sunset high-tide)
Original acrylic painting. An abstract — almost, but surely a landscape, or a seascape as the title suggests… It is difficult to be sure.
A simple snapshot just after sunset. Two figures are still fishing in the gloaming and the lights of East Molesey are twinkling across the bridge. The birds catch the last flies before perching for the night. Tranquillity envelops us.
"Not everyone is an artist but everyone is a fucking critic."

Marcel Duchamp