Marcos Barrera
aka Seudobla.bla
Visual artist, born in 1988 in Salto, province of Buenos Aires.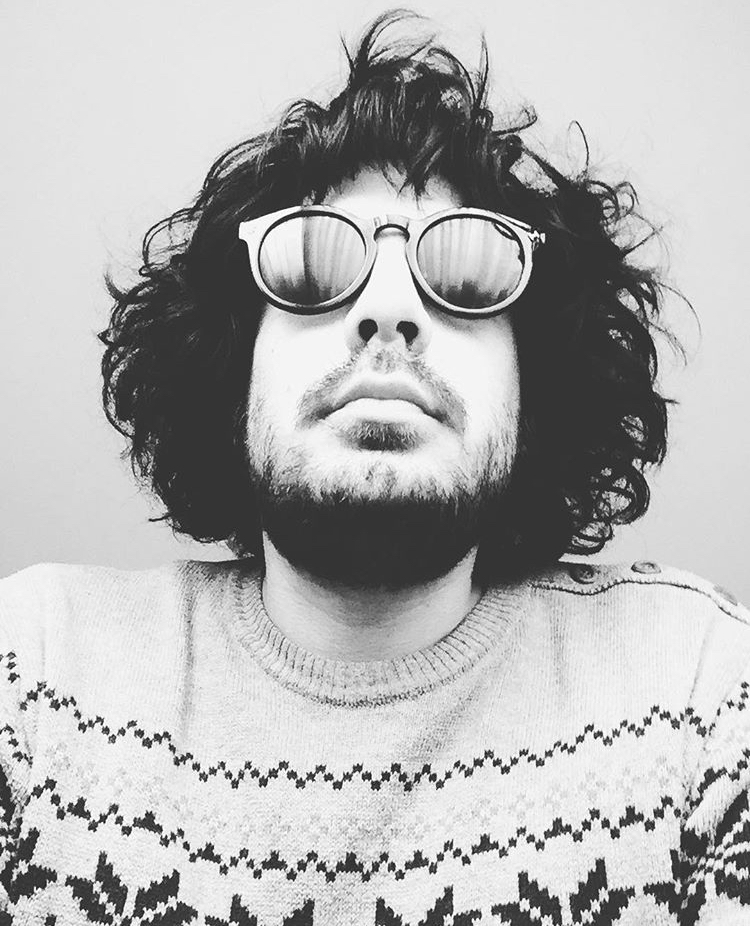 Currently based in Capital Federal, where he started his academic education at UNA (National University of the Arts) in 2010, he has exhibited his paintings since 2012 in places such as Borges Cultural Center in the Autonomous City of Buenos Aires (CABA), San Martín Cultural Center (CABA), Matienzo Cultural Center (CABA). He had also carried out an artistic intervention in the Museo Nacional de Bellas Artes (National Fine Arts Museum) and an exhibition along with Gordon Raphael, producer of The Strokes and Regina Spektor.
In 2016, after winning the call for artists, his first major individual exhibit took place in the city of Buenos Aires, in the French Alliance Gallery. That same year, he would be part of his first collective exhibition in Europe with "Azúcar Gallery" in ART AFFEIR (Madrid, Spain) and in Azúcar Gallery (Berlin, Germany). In 2017 the Hybrid Fair Art (Madrid, Spain), the Pocket Exhibition (Berlin, Germany) and the Art Sper (Brussels, Belgium) also hosted him.
In 2018, he was part of a collective exhibition called Cogalleries, in Berlín, Germany. In 2019, in conjunction with Lucía Beverini, he presented their first individual photographic exhibition in the gallery "La Dolce" in Berlin, Germany. Currently, he is devoted to his next individual exhibition in 2021 in Buenos Aires and Europe.

Here's Allí en el silencio.
Here's El observador de tristezas.
"Not everyone is an artist but everyone is a fucking critic."

Marcel Duchamp