NFT drop #1
From the streets of Berlin to the digital wallets of art lovers worldwide. The fisrt ARTIST STOP BEING POOR NFT drop is here.

This is an NFT drop to bring wealth to artists, aiming to create a significant impact on the careers of artists across the world.

Profits from this drop will be used to finance educational content to help more artists get started in the NFT world.
HOW TO JOIN?
Joining the airdrop is super easy. Just complete the form with your name, email and crypto wallet so you can receive the drop. If you don't know how to setup a wallet, you can checkout this video.

Entries without a valid metamask wallet address will not be considered. The first 1000 people will win the NFT's.
1. Follow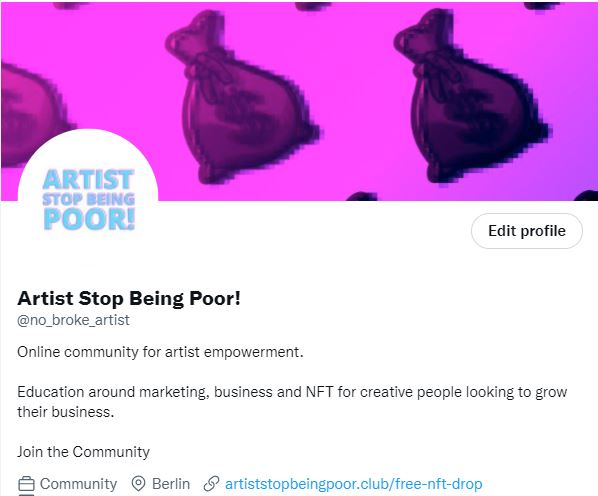 2. Retweet
We are empowering artists!

Claim your #freeNFT and join a worldwide community of artists looking to grow their careers.

Members will access a 7-week educational bootcamp to grow your art business!

More info on the link! 👇https://t.co/lLwF4F2Ovd

— Artist Stop Being Poor! (@no_broke_artist) June 8, 2022
THE DROP
We will be minting 2000 editions of the ARTIST STOP BEING POOR NFT DROP #1 amongs 1000 artists, collectors and other enthusiasts. Each person will receive 2 copies of the NFT.

Winners will receive 2 NFT's, one meant for sale and one meant for keeping in your wallet.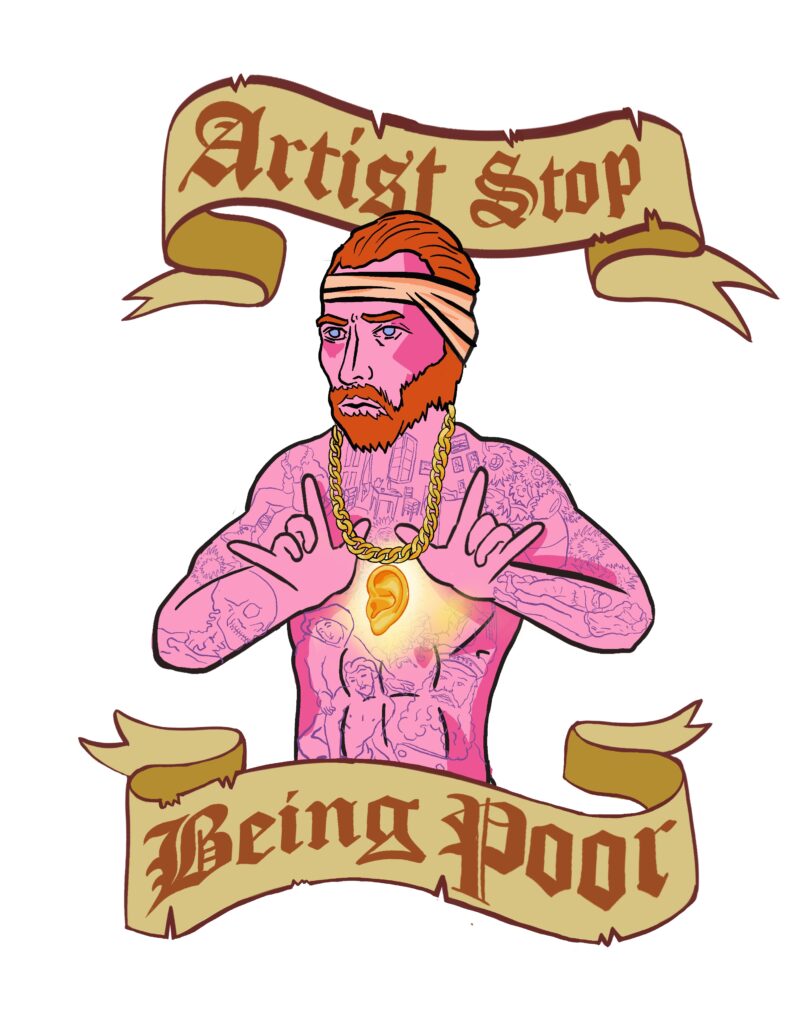 THE NFT
This edition is the first Airdrop by ARTIST STOP BEING POOR. A online artist collective that aims to teach artists how to grow their careers.

This first drop is an nodge to Vincent van Gogh, an famously poor artist, who notably only sold one painting thruout his life.

The goal of this NFT is to bring good luck and abundance to it's holders, keeping a copy in your wallet is meant to bring luck in the crypto world.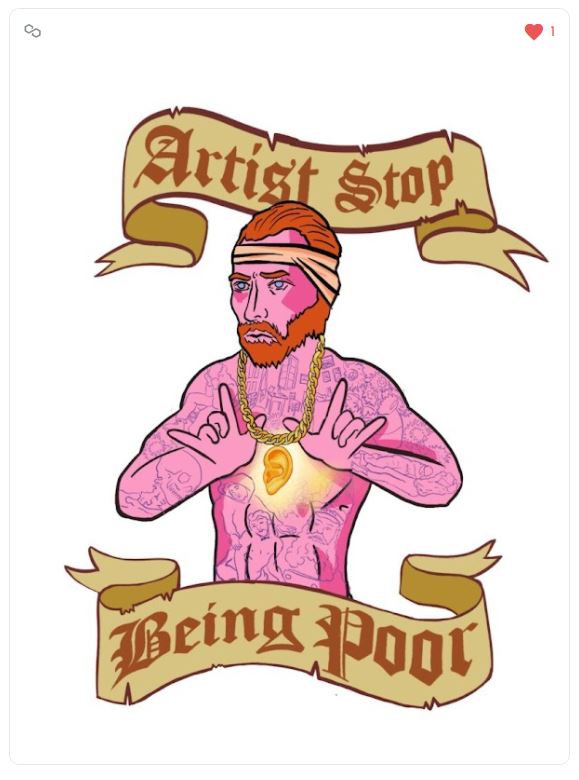 Roadmap
This is a free NFT drop, with 2000 editions of the NFT distributed amongst 1000 artists, collectors and art lovers.

Profit obtained from the secondary sales of the NFT will be redirected towards creating educational content intended to help artists better navigate the NFT world.

This content will take the shape of videos, online courses, audio rooms, online and offline gatherings thruout 2022.