Vincent Baumann
Berlin based Artist.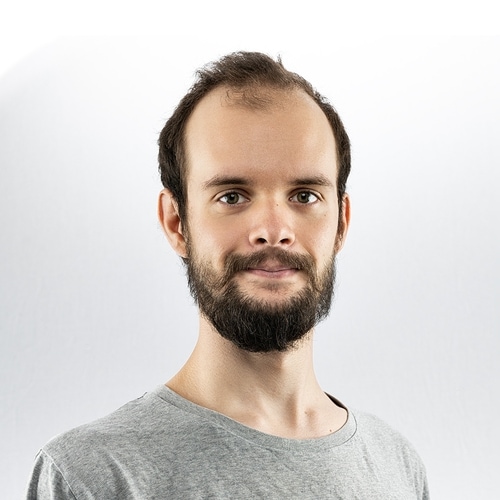 Vincent graduated in 2015 as a Digital Artist from the Games Academy in Berlin. For over 10 years now, he is doing all kind of creative things. From web design over animation, video editing and digital artworks to painting.

Radiance is like a burst of energy coming towards you. Its striking colors and strong contrast give it unmissable presence in every room it hangs.
Hope is a composition of bright colors and hard edge forms, that create a sense of movement and balance.
Hope
Chaos is a composition of multiple layers of forms and colors, almost like a storm with a strong focus on a central dark spot.
Think outside feels like a representation of inner thoughts and the outside world influencing and merging with it, despite being always separated.
"Not everyone is an artist but everyone is a fucking critic."

Marcel Duchamp