100 Photos exhibition – Berlin
Want to take part in a group exhibition in Berlin?
With a worldwide network of photographers
Here's a cool exhibition idea: Let's find awesome photographers from all over the world and exhibit their best 100 pictures in an exhibition in Berlin during the first half of 2020.
Let's make it even better and print a catalog with these photos and send it to art lovers (& buyers) world-wide.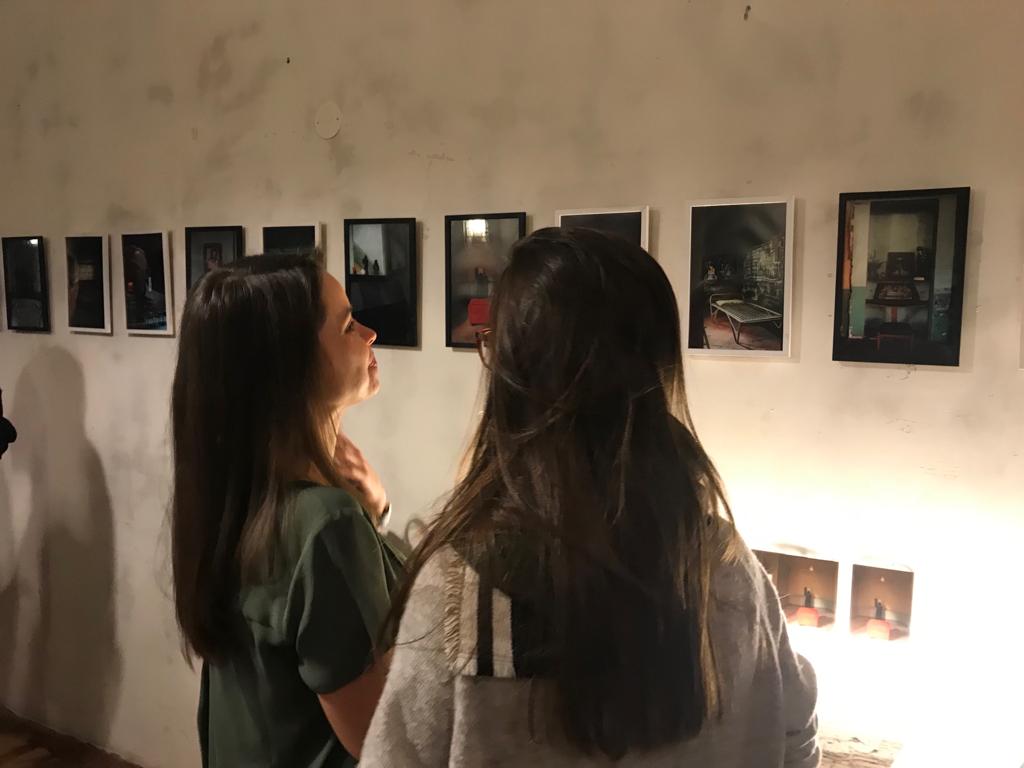 So this is where you come in! For this endeavor, we are looking for exciting photographers from across the world to take part in this unique exhibition.
We are looking for fresh photographers that are looking to grow their careers and show their art to new audiences both in Berlin and online.
Exhibit your photos in Berlin
Production
Photo Prints and framing.
We want to ensure museum-quality prints and make it easy for the artists, so we will take care of printing and framing the artworks with our Berlin printing partners.
Exhibition
Week-long show in Berlin
Let's show these amazing photos! We are going to organize an exhibition in Berlin to showcase all the photos and the catalog. We'll also make sure that all the right people come to see the show.
Catalog
A book filled with talent
After the exhibition, we'll want something to show-off! Let's take these 100 pictures and print them on a book, and make that book available for art lovers worldwide.
About the exhibition

The idea of the exhibition is to get 100 great works of photography under the same roof and give the possibility of audiences to take in this huge amount of information all at once.
The 100 pictures will be printed in 20x30cm size and be framed with the same frame. Bringing the true focal point to the photos themselves.
Additionally, all photos will be sold for 50 euros each and removed from the wall at the exact moment of purchase, leaving behind a sense of mastery for previously sold artworks.
100 Photos
From photographers worldwide
20x30cm
All photos printed on the same size (landscape format)
50€
All photos sold for the same price
100%
Profit goes to the artists
When?
The date to be announced
but it will take part in
July/Aug 2020.
Where?
The exhibition will be held at
20square7 gallery in Berlin's
art district
Join our exhibition!
We are focusing on making this exhibition a memorable opportunity for our artists and a growth opportunity for their career, all of this by making it as easy as possible for artists worldwide to participate in the exhibition.

Our team in Berlin will take care of printing and framing the artworks, following museum-level quality standards for printing and paper.

Beyond organizing the exhibition, we will also invest time into creating a press strategy, to attract the right crowd to the event.

All photographs at the exhibition will be for sale for 50 euros, with all profits going to the artists.

FINALLY, WE WILL PRODUCE A HIGH-QUALITY CATALOG WITH ALL THE 100 PHOTOS AND CONTACT INFORMATION OF EACH ARTIST, AND DISTRIBUTE TO ART LOVER WORLDWIDE.
---
FEES
Participating in this exhibition costs 25€ per photo. These fees allow us to finance the printing, framing of the photos, the rental of the space and production of the catalog.
Choose how many photos to include (up to 5 per artist)
25€ per photo Include
Printing of photos in museum-quality paper
Framing of the photos
Exhibition in Berlin
Press for exhibition
Catalog design and production