100 Photos
The exhibition in Berlin Is HAPPENING!

Kopernikusstrasse 14
10245 Berlin, Germany
From 18 to 22 of June – Signup!
After the huge success of the virtual version of 100 Photos, we are ready to host the IRL version of the exhibition, art lover will be able to visit us at the gallery and view personally 100 photos by 53 photographers from across the globe.
The Story.
Here at ARTIST STOP BEING POOR were organizing a super cool exhibition. We created an open call aiming to gather 100 photos by photographers from all around the globe, we would use that material to organize an exhibition in Berlin, print a catalog for the exhibition and sell the artworks to our network of art lovers.

All was going fine until a global pandemic broke loose.

With the limitations imposed by social distancing, we were forced to postpone the 'real-world' exhibition until brighter times, but at ASBP we don't like waiting around. Our collective is known for innovating in the art world and this felt like the ideal time to try something new.

To fight the limitations imposed by these uncertain times, we made this into a VIRTUAL EXHIBITION, where visitors will be able to browse the exhibition in a 3d Gallery.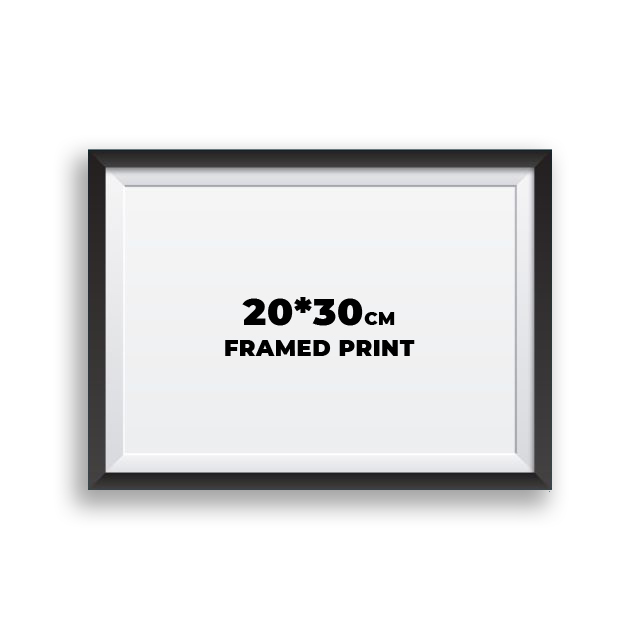 The Artworks.
Viewers will be able to browse the selection of photos, get to know a little bit more about the artists, their careers, and inspirations. A glimpse into the mind of each of these exciting artists.

All the artworks exhibited here are available for pre-sale. Chose your favorite artwork and buy it. Support an artist and pick it up in Berlin when we host the exhibition or we can ship it to you.
All artworks will be delivered in 20×30 cm framed print in museum-quality print.

All photos are limited to a unique print and sold at 50 Eur.
The Catalog
We wanted to have a publication that would showcase the works of these amazing photographers, something that would work as a souvenir for participating in this exhibition, as well as an opportunity for art lovers everywhere to discover new talent.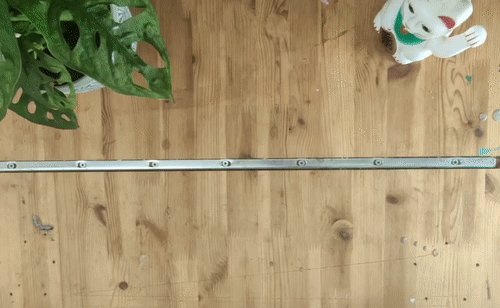 The catalog is currently available in both digital and physical format.
Want to participate?
Join 100 Photos #2
The Exhibition
To be able to show-off the artworks in times of social distancing, we created a 3D gallery room, where visitors will be able to browse around and fall in love with the participating artists. The exhibition is divided into 4 rooms with 25 photos each, to make the browsing as easy and pleasant as possible.
100 Photos 1/4 – #01 – #25
#1 Niko Mitsuko
Niko Mitsuko is an award winning American photographer, painter, and mixed media artist. She began her artistic career at the University of Nevada Las Vegas, graduating in 2007 with a BFA in Fine Art and Photography and a BA in Film. In the past ten years she has established herself as a professional artist, working primarily with galleries in her long time home of Portland, Oregon as well as across the US, but also exhibiting internationally in Paris, London, and most recently Berlin, where she is now based.
#02-04 Jasmine de Vries
Jasmine de Vries has a passion for photography. She photographs since her early youth. She joined the Photo Academy in Amsterdam to make from her passion her profession. In may 2017 she graduated the Photo academy.
Her preference is mainly on theatrical visuals scenes, staged, portrait and fashion photography. In her portraits she knows to capture other sides of people she photograph.
#26-27 Ewa Szawlowska
Gdansk, Poland
Based in Gdansk/ Poland, part photographer part screen-print artist. Involved in photography, graphics and organizing exhibitions for several years. The social and street stream is closest to my heart. Winner of 9. Leica Street Photo contest
#05-08 Ale Ruaro
São Paulo, Brazil
Ale Ruaro retrata a intimidade de uma realidade não acessível ao convívio usual, transformando seres humanos em corpos atemporais e sem individualidade. Utiliza da fotografia para converter suas experiências pessoais e do cotidiano em imagens que trazem à normalidade o não convencional.
#09-12 Emily McCurry
High Plains, Colorado
Emily McCurry lives in a small town in the High Plains of Northern Colorado. She has no professional photography training outside of a class in High School. After having her son she searched for a creative outlet. And thus she came into photography. She finds her subjects to photograph on long drives in the countryside with her baby and dog in tow. She now ranks showing her view of the world as one of her favorite things to do.
#13-15 Veronica Baroni
São Paulo, Brazil
Veronica Baroni, 1997, has a Bachelor's Degree in Fine Arts by the Universidade de Belas Artes do Estado de São Paulo. As a multidisciplinary artist in themes such as identity, city and time, instigate and reveal a great part of her perception of life in a great metropolis.
#16-20 Andrea Masia
Madrid, Spain
Andrea Masia is a Venezuelan photographer living in Madrid. She is an engineer and started her photography career in 2013. She mostly works in documentary and landscaping. In 2018 she was part of a photographic exhibition with a project about senile dementia about her grandmother
#21-25 Sunniva Hestenes
Oslo, Norway
Sunniva Kristine Hestenes (1999 -) is from Oslo and is currently a 2-year student at Oslo Fotokunstskole. She has had one solo exhibition and four group exhibitions around Norway. Hestenes was a finalist for 'best portfolio' by the magazine "Fotografi" in 2019.
100 Photos 2/4 – #26 – #50
#28 Zora Jurenkova
Berlin, Germany
Zora Jurenkova , who was born in Prague, is a Berlin-based photographer with an international background. She specializes in people, portraits and erotic photography. Zora's favorite subjects are the stars and starlets of the burlesque scene.
#29-30 Gregor Marvel
Berlin, Germany
GregOrMarvel is a very impulsive Berlin designer, artist, photographer & performer (Mr.GoM) and owner of the FRIENDLY SOCIETY Berlin. for several years he has also been experimenting with video and collaging picts until he sees his message.
#31-32 Katerina Vratits
Athens, Greece
Katerina Vratits was born in 1993 in Athens, Greece. She studied Sociology at the Panteion University of Athens and she is graduated in 2015. At the same time, she took seminars in photography. In 2017 she decided to study photography in Leica Akademie of Athens. In 2019 she graduated from Leica Akademie. She mainly likes landscape photography, architectural photography, travel photography and stage photography.
#33-34 Donja Rahimzadiany
Berlin, Germany
Born and raised in East Berlin with Iranian Roots / Digital Artist since 1999
#35-36 Ivo Hofsté
Berlin, Germany
Ivo Hofsté (1975 NL) studied biochemistry & photography. In 2007 he moved to Berlin, opened his studio in Wedding. Inspired by the themes Urbanism & Surrealism, his last work observes the dynamic city landscape, developing a unique patterns of light for specific locations, referring to a DNA-scan from a biochemistry lab.
#37 Tim Allen
Melbourne, Australia
Born in 1989, Tim is a Photographer based in Melbourne, Australia. Tim's photographic journey stems from an early interest in creative arts and a growing passion for travel. Discovering new places which has since opened him to the opportunity to experience and explore in finer detail.
#38 Christian Heinrich
Berlin, Germany
Christian Heinrich was born in 1957 in Berlin, West-Germany. From 1979-1985 he studied at the University of Art in Berlin (UdK). In 1986 he graduated as a master student from Prof. Herbert Kaufmann. From 1988-1991 he was a University lecturer of stage technology, scenery and figure play at the UdK. From 1989-1991 Christian Heinrich got a scholarship of the Karl-Hofer-Gesellschaft Berlin. In 2003 he was Lecturer at the Ruth Prowse Art School, Cape Town-Woodstock, South Africa. Since 2003 he is the Copartner of the Friendly Society Berlin, Head of the art section. In 2018 he founded the Art Platform Floating Art Worlds with Roger Weiler. Since 1995 Christian Heinrich has had numerous study and work stays in Cape Town and New York. As a painter, he uses a highly pronounced and polished visual language of his own invention. His works have been shown in numerous individual and group exhibitions since 1987, both in Germany and abroad.
#39-40 Hans Joachim Conrad
Berlin, Germany
Hans Joachim Conrad is a graphic-designer and photographer. He has developed different concepts for his pictures, which either involve a very specialised shooting technique for his impressionistic images, or digital revisions of existing photographs. The intention is to find pictures far from normal photos – artificial photography.
#41-45 Parama Malakul
Warsaw, Poland
He is from Bangkok, Thailand. He graduated from the Faculty of Communication Arts in Film and Still Photography, Chulalongkorn University, Bangkok.
He works as a movie assistant director for GDH. He is now taking a sabbatical leave to study photography at Warsaw School of Photography and Graphic Design, Warsaw, Poland as well as to broaden his horizons.
#46 Ivan Paniotov
Berlin, Germany
Ivan Paniotov is a Ukrainian photographer currently based in Berlin, Germany. In his photography Ivan focuses on interaction between people and their surroundings. Ivan is true to the roots of street and documentary photography and never sets up the scene he is taking a picture of.
#47 Sebastian Wanke
Weimar – Germany
As the son of a retired helicopter pilot, he grew up with his younger sisters, his mother and grandparents in Northern Hesse. After graduating from high school, he moved for reasons of love to Thuringia. He refused to serve in the military and achieve a year of community service in Erfurt. He completed his studies as a communication designer at the Bauhaus University in Weimar in 2015. He works as a museum educator for the Klassik Stiftung Weimar at the Bauhaus Museum. He develops methodical-didactic concepts for the "Bauhaus Agenten" especially for young people and students in the field of art education.
Sebastian takes on voluntary tasks in the Working community Studio Wägetechnik e.V., as well as in the artist group ARTISAN with the curation and organization of exhibitions. His previous work shows a deep, subtly sarcastic examination of controversial time issues, a highlighting of the double standard, the multi-layered "Not yourself to deal with".
#48 Miklas Heinzel
Berlin – Germany
Miklas Heinzel, born and raised in Berlin, Germany has been photographing since he was 14 y/o. He loves taking his camera everywhere and documenting whatever happens around him. Gradually building confidence over the years, he is now especially engaged in portraiture and documentary photography on analogue film. Aware that it is everchanging, he is constantly working on his personal style.
#49 Olga Gontscharow
Munster – Germany
Olja s'what is a young photographer and videographer in the area of art, fashion and lifestyle. Her style can be categorized as a mixture of urban and feminin. She tries new effects and editings to develop her art to a new artistic level.
#50 Bastian Welzer
Munster – Germany
Bastian Welzer was born 1999 near Munich, Germany. He has been into photography since 2015. He has been studying photography in Munich since 2019. His preferences are portraits, minimalistic scenes, street-, artful- and abstract photography.
100 Photos 3/4 – #51 – #75
#51-52 Joost Gerritsen
Valencia – Spain
Joost Gerritsen studied fine art at the AKI, Enschede, Holland. He moved to Spain and explores the border between human activity and nature, using the Anthropocene as his narrative. By choosing black and white photography he places man-made objects and nature on the same level.
#53-55 Yana Kaziulia
Berlin, Germany
Yana Kaziulia was born and grew up in Belarus. Her grandfather was a famous Soviet photo-artist, so from childhood, she grew up among photographers. She admired their talent, but she began to engage herself in photography only after moving to Berlin. Perhaps the city had its own creative influence. In Berlin, she met Dmitry Bulkin, a talented Latvian photographer who became her teacher and guide to the world of art photography. In recent years, Yana travels a lot, enjoys the beauty of the world, passes it through the lens of her camera and shares it with others through her works.
#56 Evgenia Huber
München, Germany
I haven't seen aliens but swam in the Atlantic ocean. I have never been to Antarctica. But I have been traveled to many faraway places and met there a lot of nice and strange people which helps me to create a lot of still and moving pictures. And I've made it my life's goal to be as creative as possible in all my conceptions and beginnings.
#56-59 MLaura Barrios
Santiago, Chile
Born in Caracas, Venezuela. She has developed herself as a Scenic Photographer of diverse theater plays in her country and most recently in Santiago, Chile. She has led herself to be known by her authorial creations based on scenic performance with many different scene personalities from different countries… some of these photographic works have been published by national newspapers, daily journals in Venezuela, art magazines in UK, theater productions in Chile and collective exhibitions in Spain and her native country as well. These photographs play with the dramatic theatrical potential and make audience something is happening and that something demonstrates a strength that hits the eye and is only achieved through theatrical performance…
#56-59 MLaura Barrios
Santiago, Chile
Born in Caracas, Venezuela. She has developed herself as a Scenic Photographer of diverse theater plays in her country and most recently in Santiago, Chile. She has led herself to be known by her authorial creations based on scenic performance with many different scene personalities from different countries… some of these photographic works have been published by national newspapers, daily journals in Venezuela, art magazines in UK, theater productions in Chile and collective exhibitions in Spain and her native country as well. These photographs play with the dramatic theatrical potential and make audience something is happening and that something demonstrates a strength that hits the eye and is only achieved through theatrical performance…
#60 Anette Eriksen
Horsens, Denmark
Anette Eriksen was born in Denmark in 1979. She is autodidact and works predominantly, but not exclusively, with photography. Eriksen has an MA from University of Southern Denmark. She currently works on different projects including a short film.
#61-62 Mariela Garcia
Fresno, Texas
Mariela is steadily developing her professional career in the arts, though she has held a natural artistic eye since childhood. She enjoys exploring different art forms with deep enthusiasm. Also a lover of knowledge and books, she graduated with a Bachelor of Arts degree from University of St. Thomas in Houston, Texas.
#63-67 Bastian Hertel
Hamburg, Germany
Bastian Hertel was born in 1977 on Borkum, a small island in northern Germany. He lives in Hamburg since 1996. He is married and has two daughters of school age.
He is self-taught and dedicated to street photography since about 2012. His main focus lays on the placement of motifs in the urban environment. Composing and editing photographs is a very personal thing for Bastian. It reflects how he constantly searches for and finds his place in the world, his city and in society in general.
#68 Juan Manuel Garcia
Miami, Florida
Colombian – American photographer living in Miami, as an advertising photographer he has been recognized by receiving a New York Festival Gold Medal and awarded by Luezer's Archive 200 Best World Wide Photographers, Global Promax TV Series awards and others.

He was invited to exhibit his personal pieces at Museum of Modern Art of Bogota and in Art Basel Miami private Galleries.
His editorial work has been published in several magazines in Colombia, U.S. and Europe, like Le Monde France, including several covers.
#69-70 Christina Savvatianou
Athens, Greece
Christina, born in 1965 in Greece, studied photography and worked as a freelancer. Εngaged in artistic expression from a young age, exploring the magic of light and movement through her lens. Combines & distorts elements, she gives through abstraction, her view of the world.
#71 Natalia Luzenko
Westerwald, Germany
Born in Russia, she grew up in Germany, Natalia since ever felt like a nomad. She finished the University of Applied Sciences with a Bachelor of Arts under Prof. D. Leistner with the main focus on photography.

Natalia works as a freelance photographer since 2009, since 2016 she is member of the board of PIC. She is specialized in artist portraits and calls herself a nomad photographer.
#72-74 Alisa Aistova
Westerwald, Germany
"Alisa Aistova (born 1988 in Russia, Solnechnogorsk, lives, and works in Moscow and London) is an artist working mainly with photography as a medium. Her practice often deals with insanity, psychic transformation, obsessive neurosis, melancholy, rejection, anguish, fear, loneliness, violence (psychological and sexual), isolation, death, and desire of it.

She graduated with BA in Computer Science from Russian State Social University, received a Foundation Diploma in Fine Arts (with Distinction) at London Central Saint Martins and was admitted to continue her education there on MA in Contemporary Photography program since 2020. Alisa had exhibited her works at various galleries and museums in UK and Russia.
#75 Magdalena Borkowska
Westerwald, Germany
Magdalena Borkowska was born and raised in Warsaw, Poland. Currently living in Stockholm, Sweden.

The whole adventure with art began one beautiful, gray and cloudy autumn day when she was a teenager. As she was walking down the streets in Warsaw one painting hanging in the art gallery window caught her attention. The painting affected her real strongly and she understood that art would be her life long lasting love and passion. In abstract art she found her home and the right way to express her imaginary spheres. This home is full of life, bright colors and openness to explore the unknown.
100 Photos 4/4 – #76 – #100
#76 Jarosław Kozioł
Wrocław, Poland
Jarosław Kozioł is an architect, art therapist and visual artist.
He is a searching mind using various matters, methods and techniques to experiment and express, operating within such fields as photography, graphical photo manipulation, printmaking techniques, oil and acrylic painting, fusing and stained-glass.
#77-79 Andres Bonino
Montevideo, Uruguay
Andres Bonino is an architect born in Montevideo, Uruguay in 1979.
He is passionate about art, painting, and photography.
His influence and inspiration in any fields is found in the architecture of The Modern Movement and the International Style of the 30s.
His photography focuses on architectural spaces and works, therefore he later decodes, abstracts and reflects on his canvas.
#80 Benjamin Lindner
Berlin, Germany
Benjamin Lindner (born 1986 in East Berlin) is a photographer and videograph, based in Berlin. His considered approach to connect with a subject allows his images to feel dreamy and timeless. He has a strong preference for classic subjects, such as portraits and landscapes.
#81-82 Brodie Clark
Melbourne, Australia
Brodie Clark is an Australian based Photographer.Born and raised in the island state of Tasmania, Brodie's photography has been shaped by living in and around quiet suburbs and luscious natural environments. He is now based in bustling Melbourne where he continues to grow and challenge himself by taking a slower approach to photography in a faster-paced environment.
#83 Philipp Ganzer
Berlin, Germany
Philipp Ganzer, photographer and graffiti artist born and raised in Berlin. Working as a freelancer since 2003.
#84 Susan Moore
South Bend, Indiana
Susan Leigh Moore is an artist and educator. Her photography explores the interaction of humanity and the environment through landscape and architectural images. She creatively compelled by the veracity of the photographic image to represent and reproduce a subject. Her images unfold a narrative and conclude with a memory.
#85 Miriam Gillham
Brisbane, Australia
Miriam photographs her environment and the people and places that intrigue her. She is fascinated with the plays of light and shadow, contrasting colours and hidden stories, the subtleties of meanings implied.
#86-88 Sannamari Blinnikka-Tyrväinen
Karesuvanto, Finland
#89-91 Jörn Horstmann
Munich, Germany
Jörns Ikigai is to increase the quality of life on earth and it is driven by his aspiration, to be proud of his work. Photography enables him to sharpen his senses by capturing emotions, paying attention to details and changing perspectives. Each picture takes tells multiple stories and share a way of how he appreciates the world.
#92 Ria Wank
Berlin, Germany
Ria Wank is an experimental analog photographer who works and lives in Berlin.
In 2014 she stopped taking pictures and start to work only with the analog medium without using a camera. Destroying a film and exploring chemical reactions and mixing techniques to create new artwork.
#93 Britta Kohl-Boas
Hamburg, Germany
I am a passionate street photographer. I like to capture in photos the way I see my world. It is an individual choice to see what you want to see. I am based in Hamburg.
#94-98 Stefan Schaubitzer
Berlin, Germany
Berlin photographer. born in gotha/germany. media design apprenticeship. studied communication design
#99 Susanne Kohler
Weilheim, Germany
"Susanne Kohler studied art with photography at the Sir John Cass Faculty of Art in London. From 1986-1991 she completed a film degree at the German Film and Television Academy Berlin (DFFB) where she experimented with the medium film – several short films were made.
Apart from light and space, time itself is a continuous theme in Susanne Kohler's work, which unlike written language, can be represented in the photographic image as simultaneity. Lived-, felt-, imagined- and real time can be represented in layers which the artist herself calls – condensed time.